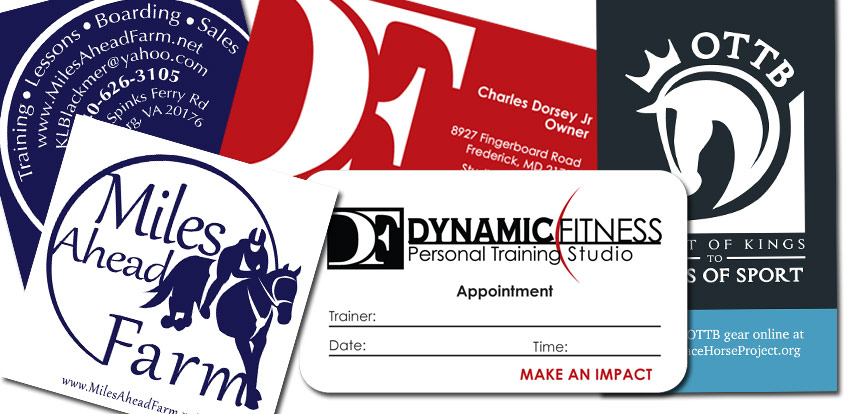 There are lots of options for just about everything these days and business cards are no exception. Fun shapes, different sizes, fancy finishes, paper choices, you can even get the outside edge in a specific color. This is like a designer's candy store and it is easy to go into raccoon mode and gravitate to the shiniest object. I haven't gone crazy in my choices for clients, but I have strayed from the classic 3.5 x 2" with mixed results. As a business owner, cards are still important and arguably one of the few items keeping print media on life support. Hopefully I can offer some insights to navigate the waters between dull discard and ridiculous novelty and help you achieve 'memorable impression' as you hand your card to an interested party.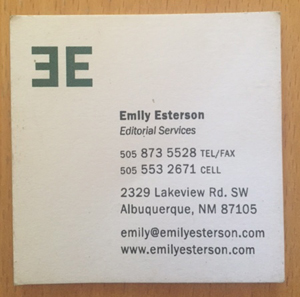 ESquared business card designed by Tiffany AlexanderMy first foray into funky was a square business card for a client. Honestly I chose the shape because it fit the intended design better than the classic rectangle. Square is a fun choice and can be cleverly professional if it has relevance to your business name or the product/service you provide. E Squared Editorial Services is a perfect example. If you manufacture balls, than a circular shaped card has added meaning. All of the different shapes, bullet, pill, circle, square, triangle, etc… are fun and if portraying that aspect of your business is relevant, than go for it. If the shape or application is relevant to your business, then double go for it. I'm repeating the word 'relevant' a lot. On purpose. If I handed out DesignLove business cards that double as a coaster (that's an option now!) it won't have the same impact as a beer (or other beverage) distributor handing out coaster business cards. I might get some quizzical looks or even a "WTF?" and confusion is not the impression I want to leave with potential clients. Choosing the funky just to be different could be a mistake.
My second foray into funky was to order some "shorty" business cards (essentially a standard business card, just shorter). I thought they were cute. And then I went to put them into some standard cut out slots for a business card to slide into a folder pocket. Fail. They were obviously to small to stay put and all of a sudden my short business cards weren't so cute anymore because they failed the functional test. Function over form (most of the time).
So how do you choose a business card that conveys the quality of your business and stands out to clients without crossing over to the odd side? Try a special finish, a thicker card, embossing, foil or spot gloss. Business cards are a tactile media. You can make an impression not only with how your card looks, but also how it feels. The soft touch or silk finish add a subtle but classy uniqueness to your card. A slightly thicker card conveys higher quality over a thin paper card. Spot gloss, embossing and foil can make your logo pop. These are all great options, but don't forsake function when choosing a finish. If your cards are often written on, a simple matte finish on one side is necessary. High gloss and pens don't always mesh well. You can often choose different finishes for each side of the card. High gloss helps saturate colors, so consider using that on the colorful side of your card and choose matte finish for the side that receives written notations.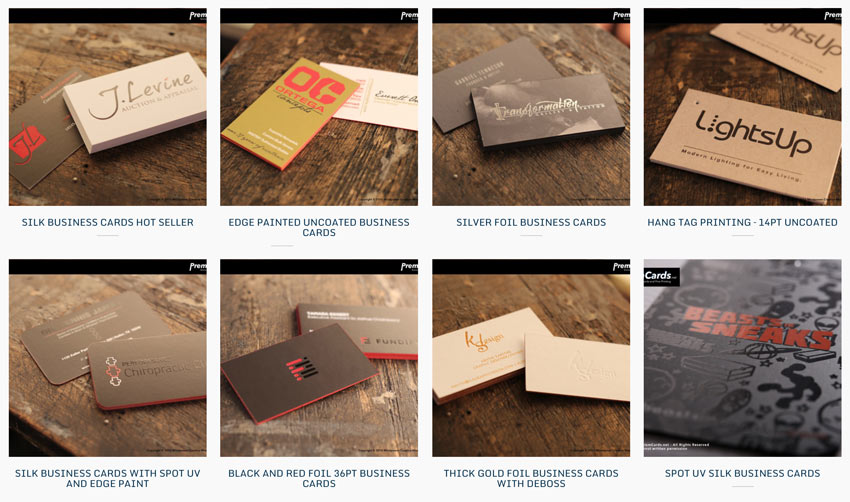 PremiumCards.net offers unique and creative finishes
Review your business card choices carefully. It is part of the impression you leave with potential clients as they regard you and your company. Choosing a funky shape can be an advantage if it is relevant to your business. Updating the classic card with special finishes can create a memorable impact without sacrificing purpose. Most importantly, your card should be a reflection of your business and your goals.